Thuraya XT-Dual Satellite & GSM Phone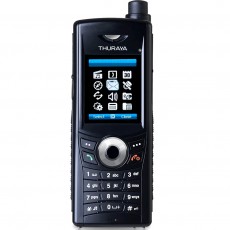 Availability:
Out Of Stock
Price:

Fr. 1198.00


Ex Tax: Fr. 1112.35
Thuraya XT-DUAL Satellite & GSM Telephone

Includes:
-Heavy Duty Battery
-2GB Micro SD-Card
-Travel Charger (incl 4 adapters EU,UK,CHN,AUS)
-Earset
-USB Data Cable
-Spare Antenna Plugs
-Quick Start Guide (14 languages)
-Support CD
-Accessory Catalogue
-Warranty Card

Thuraya XT-Dual satellite phone is a dual mode phone that works either in GSM mode (900/1800/1900 MHz) or in satellite mode. The phone has a built-in web browser for Internet access with data service connection speeds at 60 kbps.
Communication specs
Antenna polarization
circular
Coverage
Europe, North, East and Central Africa, Middle East, Asia, Australia
Data transmission
9600 Bit/s
Frequency range
Downlink 1525,0–1559,0 MHz / Uplink 1626,5–1660,5 MHz
Provider
Thuraya
Stand by time max.
up to 80 h
Talking time max.
6 h in Satellite Mode
Talking time max.
11 h in GSM Mode
Construction / technical data
Dimensions LxWxD
128 x 53 x 27mm
Display type
Coler LCD 320 x 240
Surface protection
Gorilla Glass
Weight
193 g
Environmental conditions
Leak tightness
IP64
There are no reviews for this product.